Data Archive for Research Projects in Population Health
Wu Sizhu1,Qian Qing1(

),Zhou Wei2,Zhong Ming1,Wang Anran1,Xiu Xiaolei1,Gou Huan1,Li Zanmei1,Li Jiao1,Fang An1
1Institute of Medical Information/Medical Library, Chinese Academy of Medical Science & Peking Union Medical College, Beijing 100020, China
2National Population Health Data Center, Beijing 100005, China
Abstract
[Objective] This study focuses on the design and implementation of the Population Health Data Archive (PHDA), aiming to support data curation of research projects supported by the government. [Methods] First, we analyzed the data curation characteristics of research projects on population health. Then, we constructed a data archive for their urgent needs. Our system includes flexible and scalable framework, as well as user friendly functional modules. [Results] The PHDA finished the tasks of project registration, data collection, big data high-speed transmission, security preservation, distribution of unique dataset identifiers, effective storage, access control and voucher issuance. In 2019, our system administrated 292 datasets for 14 projects from the National Special Program on Basic Works for Science and Technology. [Limitations] The PHDA could be optimized with more data semantics and deep learning technologies (i.e., intelligent data analysis services). [Conclusions] The PHDA could effectively curate and disseminate shared research data in the field of national population health.
Received: 27 September 2020 Published: 25 December 2020
Corresponding Authors: Qian Qing E-mail: qian.qing@imicams.ac.cn
Cite this article:
Wu Sizhu, Qian Qing, Zhou Wei, Zhong Ming, Wang Anran, Xiu Xiaolei, Gou Huan, Li Zanmei, Li Jiao, Fang An. Data Archive for Research Projects in Population Health. Data Analysis and Knowledge Discovery, 2020, 4(12): 2-13.
URL:
https://manu44.magtech.com.cn/Jwk_infotech_wk3/EN/10.11925/infotech.2096-3467.2020.0954 OR https://manu44.magtech.com.cn/Jwk_infotech_wk3/EN/Y2020/V4/I12/2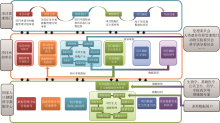 Data Collection Process of Research Projects in Population Health Field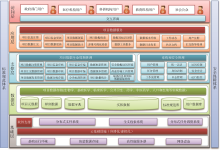 Framework of Project Data Collection and Management of PHDA
User Role and Permission Settings of Project Data Collection and Management in PHDA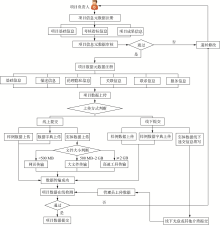 Submission Process of Project Data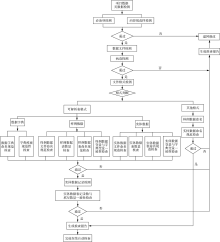 Process of Project Data Auto Checking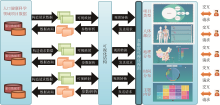 Interaction Process and Effect of Project Data Visualization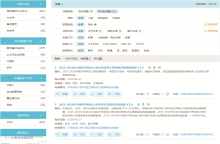 Project Data List
| | |
| --- | --- |
| [1] | National Science Foundation. Applications Grants.gov Application Guide: A Guide for Preparation and Submission of NSF Applications via Grants.gov [EB/OL]. [2020-07-07]. https://nsf.gov/pubs/policydocs/grantsgovguide0620.pdf. |
| [2] | National Institutes of Health. NIH Data Sharing Policy and Implementation Guidance [EB/OL].[2020-07-07]. https://grants.nih.gov/grants/policy/data_sharing/data_sharing_guidance.htm. |
| [3] | National Institutes of Health. National Institutes of Health Genomic Data Sharing Policy [EB/OL].[2020-07-06]. https://osp.od.nih.gov/wp-content/uploads/NIH_GDS_Policy.pdf. |
| [4] | National Institutes of Health. DRAFT NIH Policy for Data Management and Sharing [EB/OL].[2020-07-06]. https://osp.od.nih.gov/wp-content/uploads/Draft_NIH_Policy_Data_Management_and_Sharing.pdf. |
| [5] | European Commission. A European Strategy for Data [EB/OL]. [2020-07-06].https://eur-lex.europa.eu/legal-content/EN/TXT/?qid=1593073685620&uri=CELEX%3A52020DC0066. |
| [6] | Directorate-General for Research and Innovation of European Commission. H2020 Programme Guidelines on FAIR Data Management in Horizon 2020 [EB/OL]. [2020-07-06]. https://ec.europa.eu/research/participants/data/ref/h2020/grants_manual/hi/oa_pilot/h2020-hi-oa-data-mgt_en.pdf |
| [7] | 王卷乐, 祝俊祥, 杨雅萍 , 等. 国外科技计划项目数据汇交政策及对我国的启示[J]. 中国科技资源导刊, 2013,45(2):17-23. |
| [7] | ( Wang Juanle, Zhu Junxiang, Yang Yaping , et al. Edifying by Data Archiving Policy of International Science and Technology Research Program to China[J]. China Science & Technology Resources Review, 2013,45(2):17-23.) |
| [8] | 司莉, 邢文明 . 国外科学数据管理与共享政策调查及对我国的启示[J]. 情报资料工作, 2013(1):62-67. |
| [8] | ( Si Li, Xing Wenming . Scientific Data Management and Sharing Policies in Foreign Countries: Investigation and Inspiration to Us[J]. Information and Documentation Services, 2013(1):62-67.) |
| [9] | 唐源, 吴丹 . 国外医学科学数据共享政策调查及对我国的启示[J]. 图书情报工作, 2015,59(18):8-15. |
| [9] | ( Tang Yuan, Wu Dan . Investigation on Foreign Medical Scientific Data Sharing Policies and Enlightenments to China[J]. Library and Information Service, 2015,59(18):8-15.) |
| [10] | 孙小康, 吴思竹, 修晓蕾 , 等. 国外科学数据管理与共享政策及对我国精准医学数据管理的启示[J]. 医学信息学杂志, 2018,39(4):58-65. |
| [10] | ( Sun Xiaokang, Wu Sizhu, Xiu Xiaolei , et al. Overseas Scientific Data Management and Sharing Policies and Its Enlightenment to Precision Medical Data Management in China[J]. Journal of Medical Intelligence, 2018,39(4):58-65.) |
| [11] | 王卷乐, 杨亚萍, 诸云强 , 等. "973"计划资源环境领域数据汇交进展与数据分析[J]. 地球科学进展, 2008,23(8):895-896. |
| [11] | ( Wang Juanle, Yang Yapping, Zhu Yunqiang , et al. Data Archiving Progress and Data Types Analysis of National Basic Research Program of China (973 Program) in Resource and Environment Field[J]. Advances in Earth Science, 2008,23(8):895-896.) |
| [12] | 王卷乐, 孙九林, 杨雅萍 , 等. 973计划资源环境领域项目数据汇交实践与思考[J]. 中国科技资源导刊, 2011,43(3):1-5. |
| [12] | ( Wang Juanle, Sun Jiulin, Yang Yaping , et al. Data Archiving Practice and Consideration of National Basic Research Program of China (973 Program) in Resource and Environment Field[J]. China Science & Technology Resources Review, 2011,43(3):1-5.) |
| [13] | 杨杰, 宋佳, 诸云强 , 等. 科技基础性工作专项数据汇交共享平台建设[J]. 中国科技资源导刊, 2017,49(5):52-59, 67. |
| [13] | ( Yang Jie, Song Jia, Zhu Yunqiang , et al. Construction of Special Data Archiving and Sharing Platform for the Science and Technology Basic Work[J]. China Science & Technology Resources Review, 2017,49(5):52-59, 67.) |
| [14] | 杨阳, 尹爱宁, 刘静 , 等. 中国中医科学院科研项目管理汇交平台建设[ C]//中国中医科学院中医药信息研究所学术年会. 2008. |
| [14] | ( Yang Yang, Yin Aining, Liu Jing , et al. Construction of Platform for Research Project Management and Collection of Chinese Academy of Chinese Medicine Sciences[C]// Proceedings of Annual Meeting of Institute of Information on Traditional Chinese Medicine, Chinese Academy of Chinese Medicine Sciences. 2008. ) |
| [15] | 刘燕, 陈艳, 杨彦臣 , 等. 林业基础性工作专项成果汇交数据资料的分析整编[J]. 中国科技资源导刊, 2017,49(5):82-88. |
| [15] | ( Liu Yan, Chen Yan, Yang Yanchen , et al. Analysis and Compiling of Data Materials about Achievements of Forestry Fundamental Special Projects[J]. China Science & Technology Resources Review, 2017,49(5):82-88.) |
| [16] | 刘军 . 山西省科技计划项目科学数据汇交与共享[J]. 科技情报开发与经济, 2014,24(5):129-131. |
| [16] | ( Liu Jun . Discussion on the Collecting and Sharing of Scientific Data of the Projects of Shanxi's Scientific and Technological Plans[J]. Sci-Tech Information Development & Economy, 2014,24(5):129-131.) |
| [17] | 钟明, 吴思竹, 钱庆 , 等. 面向我国人口与健康领域数据汇交的科研项目调查策略[J]. 中华医学图书情报杂志, 2018,27(10):20-27. |
| [17] | ( Zhong Ming, Wu Sizhu, Qian Qing , et al. Research on the Investigation Strategy of Scientific Research Projects in China's Population and Health Fields for Data Collection[J]. Chinese Journal of Medical Library and Information Science, 2018,27(10):20-27.) |